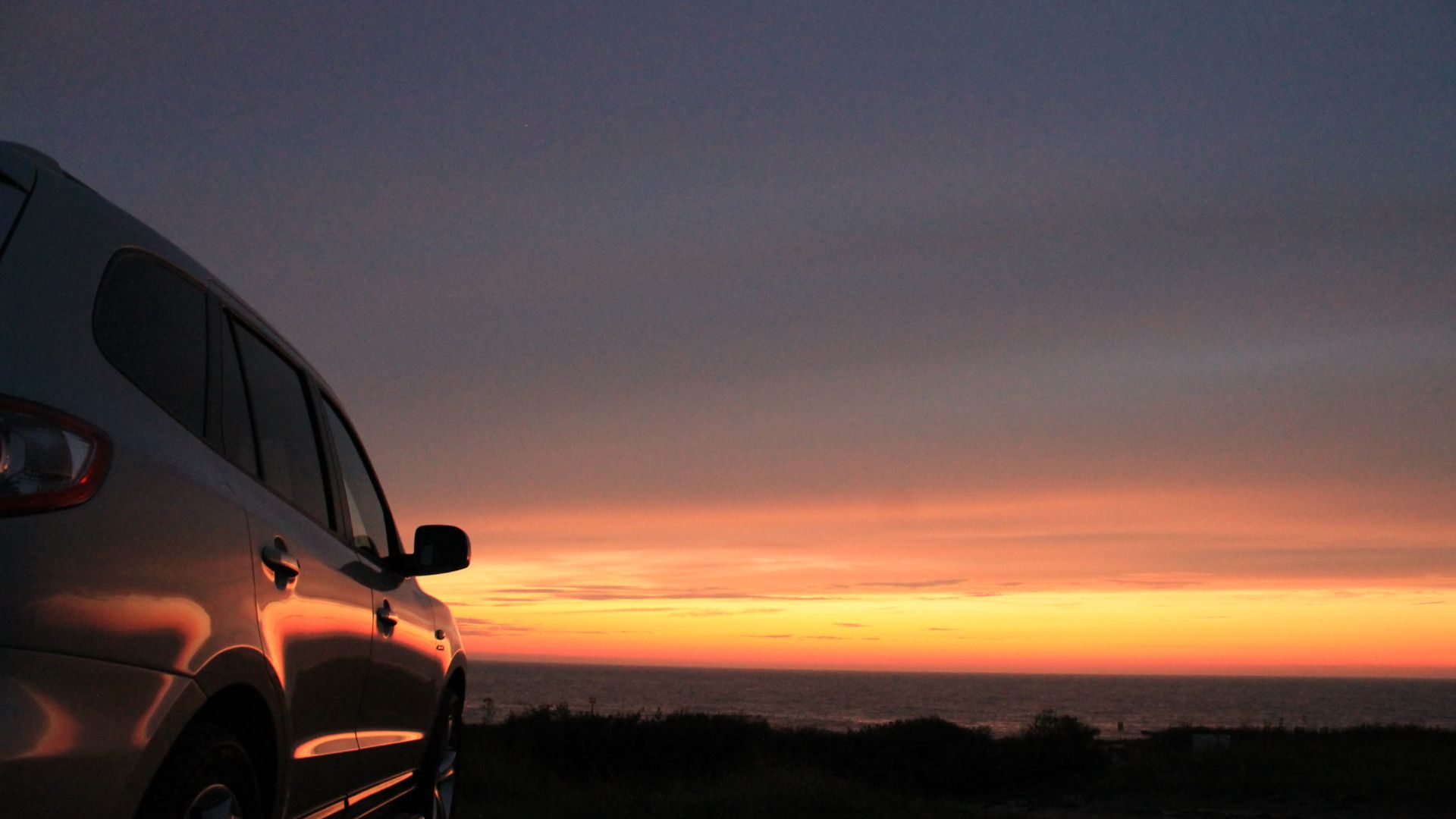 If you're looking for a quality SUV, one car company you should take a closer look at is Hyundai. When looking at Hyundai company SUVs, which compact SUV is the right one for you? Is that one of their traditional gas-powered models or a Hyundai electric SUV? We'll be taking a look at some of Hyundai's recent SUV models and seeing how they stack up.
When looking at any sports utility vehicle, there are several factors to consider. You might be looking for a certain number of seats, wheel-drive or engine, or even certain electronics or internal features. As electric vehicles are growing increasingly competitive, you might also be considering a Hyundai electric SUV. Hyundai has you covered there, offering hybrid and electric SUV options alongside traditional models.
An Overview of Hyundai SUV
Hyundai SUVs come in a range of subcategories and models depending on individual needs. Drivers looking for a subcompact Hyundai SUV can look at the Kona or the Venue. The Tuscon is Hyundai's compact SUV model (available in plug-in and hybrid models). The Ioniq and Kona EV are options for a Hyundai electric SUV. Last but not least, the Santa Fe is Hyundai's mid-size option (also available in plug-in hybrid and electric variants.) Each of these models has additional packages and variations associated with it. If you're willing to pay that little bit extra, there's a perfect combination of model and package for everyone.
What does this mean? Simply put, whether looking for a mid-size or compact SUV in regular, hybrid, or plug-in, there's a Hyundai for you. The extra spaciousness in the Hyundai Santa Fe might be attractive to larger families. The subcompact Venue might be a more attractive choice in an urban environment. The Hyundai Venue also offers more features than competing subcompact SUVs at a more than competitive price. If you're looking for an electric SUV, Hyundai has options for you like the Kona EV. There's a little something for everyone in Hyundai's selection of SUVs.
Strengths and Differences in Hyundai SUV models
Hyundai SUV models come in several lines that offer different options and strengths for different drivers. Whether you're looking for seating, storage space, or additional features, each brings something different to offer. The Santa Fe, for example, has greater cargo storage than the Tuscon. The Tuscon, on the other hand, has a greater focus on reliability and a wider array of standard features. All of these models offer smooth rides and the kind of dependable service we've come to expect from Hyundai.
One Hyundai SUV model to take a closer look at is the Hyundai Kona. The 2022 Kona SE comes standard with 4-wheel anti-lock brakes, side seat mounted airbags, cruise control, and more. This subcompact SUV is a solid generalist that bridges the gap between the mid-size and the compact options. If you're in the market for a Hyundai electric SUV, the Kona EV is one of the top performers. The Kona EV has a 201-horsepower electric motor and a charge range of 258 miles. It can even manage about 132 MPGe city and 108 MPGe highway. Boasting enviable range and mileage compared to its electric contemporaries, the Kona EV's a great choice for an SUV.
What makes for the best Hyundai SUV depends on your individual needs. Maybe you're looking for hybrid or electric SUV options. Whether you're looking for subcompact or mid-sized, hybrid or electric, there's a Hyundai option for you. If you're looking for the best of Hyundai company SUV models, look no further than Mitchell Hyundai. We carry both the most recent models for Hyundai compact SUV models as well as Hyundai electric SUV. Call or come in today for more information.