One of life's most important decisions is whether or not you want to buy a car. Outside of major metropolitans, having a car is practically essential for your day-to-day life. Therefore, the question should be asked, "What type of car should I buy?" If you are looking to purchase an affordable and reliable vehicle, a used Hyundai might be perfect for you. 
Originally founded in South Korea in 1967, Hyundai has become a staple of the American car ecosystem. With consistent praise for its safety and dependability, the brand has become a go-to for all drivers, new and experienced.
Now, if the possibility of buying a used Hyundai is appealing to you, there are a few different makes that are well worth the purchase.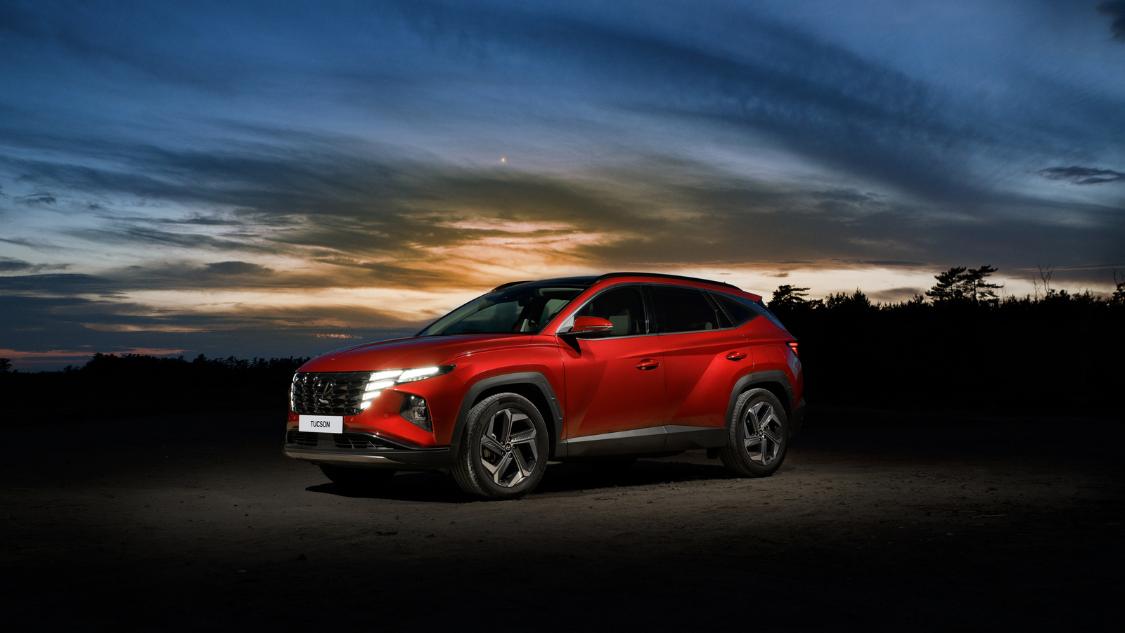 Why Should I Buy a Used Hyundai Palisade?
One of the company's newer models, the Hyundai Palisade was manufactured in 2018. The midsize SUV (sports utility vehicle) has been referred to as the brand's flagship SUV. The car was named after the Pacific Palisades, a neighborhood in Los Angeles, California. Since its debut, the vehicle has become one of Hyundai's best-selling models. 
There is a potential of 5 different trims available: SE, SEL, XRT, Limited, and Calligraphy.
The Hyundai Palisade boasts a variety of impressive features and technical specifications. With a built-in 12.3-inch display, you can connect your smartphone to Android Auto or Apple Carplay. Speaking of its interior, the car is very spacious. Adults should be able to sit comfortably in the third row. In addition, the interior is beautifully designed with genuine leather and heated seats. 
This is the ideal car for a big family, as it has a key focus on safety. There is lane following assistance which helps center the vehicle. And, there is forward collision-avoidance assistance as well. With these features, if a car or pedestrian suddenly slows down in front of you, the car will automatically help with emergency braking.
Why Should I Buy a Used Hyundai Santa Fe?
Released in 2000, The Santa Fe has improved through four different model generations. Currently, in its fourth generation, the model has continued to be an affordable and efficient two-row SUV. For over two decades, it has been Hyundai's best-selling midsize SUV.
Similar to the Palisade, it has five different trim options: SE, SEL, XRT, Limited, and Calligraphy. There are also hybrid models for the Santa Fe, the hybrid and plug-in hybrid.
The Santa Fe features a 2.5L 4-cylinder engine. For its higher models, the turbocharged engine boasts a horsepower of 281 at 5800 RPM. Also, there is an option for all-wheel drive or front-wheel drive. Not only this, but it features responsive handling and braking, ensuring that drives will be smooth and comfortable.
J.D. Power's survey stated that the Hyundai Santa Fe is one of the three most dependable midsize SUVs. The car is exceptionally fuel efficient. It has 25 mpg (miles per gallon) for city driving, as well as 28 mpg for highways. 
On the other hand, Kelley Blue Book ranked this model as one of the five best two-row SUVs. The Santa Fe is a perfect car for someone that wants premium-level features without having to pay a premium price.
How Can I Buy a Used Hyundai?
If you are interested in buying a used Hyundai, please visit us at Mitchell Hyundai. With a great selection of vehicles and premier customer service, we are confident that we can help you make the right purchase. We are open Monday to Friday from 8 AM to 7 PM. In addition, we are also open on Saturdays from 8 AM to 5 PM. For sales, please call 866-788-2667.