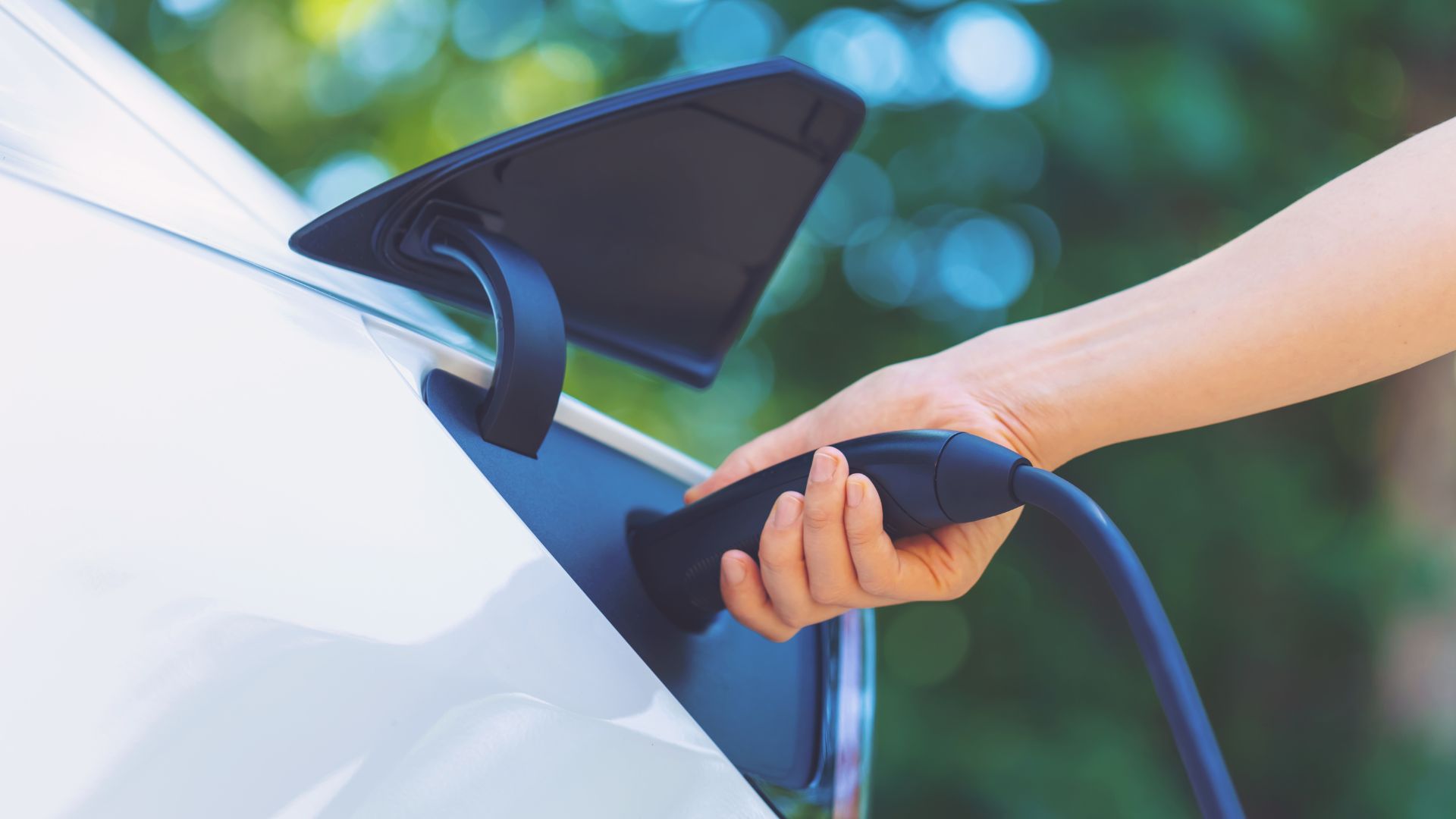 Hyundai's 2022 lineup of vehicles features many highlights. Among those is the 2022 Hyundai Santa Fe PHEV. The plug in hybrid SUV has everything you could want in a compact SUV, plus extraordinary efficiency. If you're looking for a versatile SUV with great gas mileage, you should strongly consider the 2022 Hyundai Santa Fe Plug-in Hybrid. You'll be getting a vehicle with Hyundai's great reputation for reliability. You'll also be getting one of the most exciting mass market vehicles available this year.
2022 Hyundai Santa Fe PHEV Highlights
Fuel Economy
As with any hybrid electric vehicle, the 2022 Hyundai Santa Fe Plug-in Hybrid offers exceptional fuel economy. The Santa Fe PHEV has an electric-only range of 30 miles, and a combined MPG of 33 miles. Compare that to the gas engine 2022 Hyundai Santa Fe, which gets a total of 28 MPGs with no electric-only mode. The 2022 Hyundai Santa Fe HEV, which has no electric-only driving mode, gets an estimated combined 36 MPGs.
As a plug-in hybrid, drivers will need to adjust to charging their Santa Fe if this is their first EV. Thankfully, charging for electric vehicles and hybrids has become much more accessible in recent years. It is also possible to charge your plug-in hybrid at home. The 30 mile electric-only range is perfect for short trips and commutes. This will save drivers a ton of money each year on gas.
Battery & Engine
The 2022 Hyundai Santa Fe Plug-in Hybrid uses a 1.6L Inline 4-cylinder turbo engine. This hybrid engine generates 178 horsepower and 195 lb.-ft. of torque. The 66.9kW electric motor generates an additional 90 horsepower, with a combined system output of 261 HP.
While most people don't buy compact SUVs for their towing capacity, the 2000 pounds of towing demonstrate that this vehicle is capable. The power output from the 2022 Hyundai Santa Fe PHEV is more than enough for any driving conditions. Whether you're driving around town, or taking your hybrid Santa Fe off-road for a camping trip, this compact SUV can handle it all.
Interior
The 2022 Hyundai Santa Fe is equipped with a modern and stylish cabin from front to back. That is true of all models, including the plug-in hybrid version. Owners can choose between an 8-inch or 10.25-inch dash-mounted touchscreen display. The Santa Fe also offers both Apple CarPlay and Android Auto. This goes along perfectly with its premium surround-sound audio system.
Other features include standard heated seats, dual automatic temperature control, and an optional panoramic sunroof.
The 2022 Hyundai Santa Fe comfortably seats 5, with plenty of room in both the front and rear.
Safety
The 2022 Hyundai Santa Fe Plug-in Hybrid comes equipped with all of Hyundai's most advanced safety features. Standard features include smart cruise control, lane keep assist, Forward Collision Avoidance, and high beam assist. Other optional features include a blind spot view monitor, highway driving assist, and remote smart parking assist.
2022 Hyundai Santa Fe Plug-in Hybrid For Sale
One more reason to consider buying the 2022 Hyundai Santa Fe PHEV is the cost of ownership. With a starting price at $40,000, the hybrid Santa Fe is one of the best-value SUVs on the market. Like any hybrid or electric vehicle, the Santa Fe Hybrid comes with built-in long term savings at the gas pump, too. 

If you are in the Enterprise, Alabama area, the best place to buy a new 2022 Hyundai Santa Fe is at Mitchell Hyundai. As a certified Hyundai Dealership, we carry all new and pre-owned Hyundai models. Visit us online or in person to learn more about the 2022 Hyundai Santa Fe PHEV.