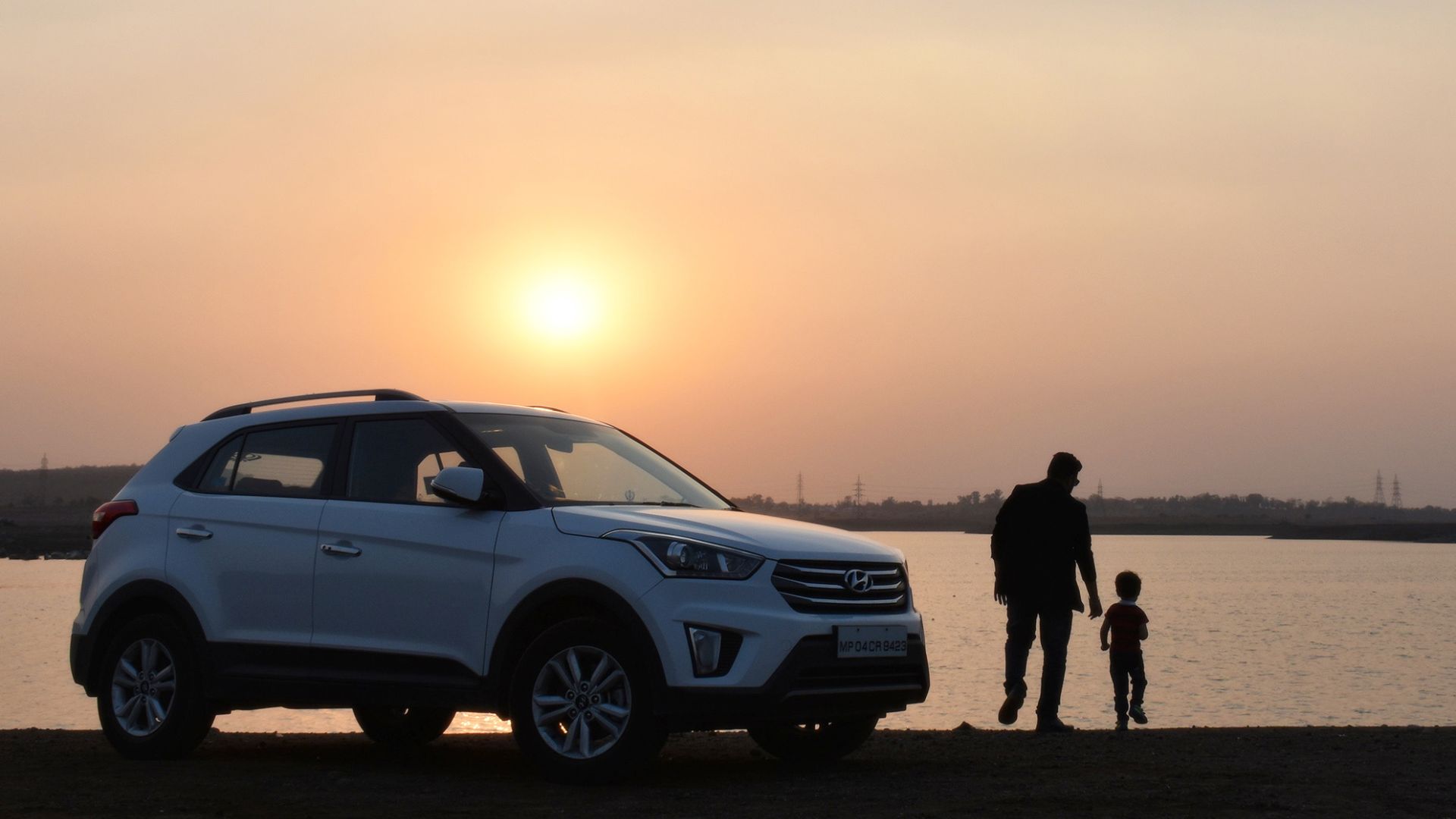 The Hyundai Tucson has enjoyed a long run as one of the most reliable, best value SUVs on the market. The compact crossover has been one of Hyundai's top sellers since the day it was launched in 2004. It has undergone several key changes since then, and remains a quality vehicle to this day. If you are thinking about buying a Hyundai Tucson, you may be wondering if you should shop for new or pre-owned models. The 2022 Hyundai Tucson will offer the most advanced features. However, older models still deliver great performance and incredible value. So what model year is right for you?
2022 Hyundai Tucson Details
The newest Hyundai Tucson is available in five trim levels: the SE, SEL, XRT, Limited, and N-line. The 2022 Tucson gets fairly good gas mileage for a compact SUV, at 29 combined MPGs (26 city, 33 highway). The baseline model uses a 2.5L 4-cylinder engine which generates 187 horsepower and 178 lb.-ft. of torque.
One advantage that all newer models will have over older models is advancements in safety technology. The 2022 Hyundai Tucson may share some of these features with more recent pre-owned models, but pre-2015 models will be missing advanced safety features.
Among the advanced safety features on the 2022 Hyundai Tucson are:
 Lane keep assist 

Safe exit warning 

Blind spot collision avoidance assistance

Forward collision avoidance
Pre-Owned Hyundai Tucson
There is more variation in shopping for a pre-owned Hyundai Tucson than a newer model. This is due to the simple fact that the vehicle has been in circulation for nearly two full decades. The Hyundai Tucson is currently at the start of its fourth generation, as of the new 2022 models. The previous three generations have seen the Tucson undergo some significant changes. 
First Generation Hyundai Tucson
The first generation of Hyundai Tucson vehicles began with the 2005 model year, and ran until 2009. These were good, low-cost crossover SUVs that were a great option for shoppers on a budget. That still remains the case today. A first generation Tucson in good condition can still be a reliable vehicle, at a very low cost. While it may be dated stylistically, the vehicle itself remains solid.
Second Generation Hyundai Tucson
The Tucson's second generation (2010-2015) underwent a significant exterior redesign. This makes it a little more desirable for drivers today. The 2010 and newer models still look great on the road. 
The second generation Tucson also saw some slight tweaks under the hood, making it more powerful and efficient. These pre-owned models also tend to be in better condition today, due to being several years newer.
Third Generation Tucson
When shopping for a used Hyundai Tucson, the third generation is likely to provide the best quality. These vehicles, from the 2016-2021 model years, were seen as a big leap forward for the Tucson name. A brand new engine, design overhaul, and access to more modern technologies transformed the vehicle. Tucson's Third Generation went from a reliable compact SUV, to one of the best vehicles in its class.
Hyundai Tucson For Sale
Ultimately, the decision to buy a new or used Hyundai Tucson will come down to your budget and preferences. The 2022 Hyundai Tucson is affordable, starting at $25,800. Pre-owned models are even more affordable than that, with many recent model years selling for under $12,000.
If you are shopping for used Hyundai Tucsons, the best place to go is to your local certified Hyundai dealer. If you're in the Enterprise, Alabama area,
Mitchell Hyundai
has you covered. We carry a wide selection of certified Hyundai pre-owned vehicles in top condition. Visit our showroom to find a great deal on a used Hyundai Tucson today.