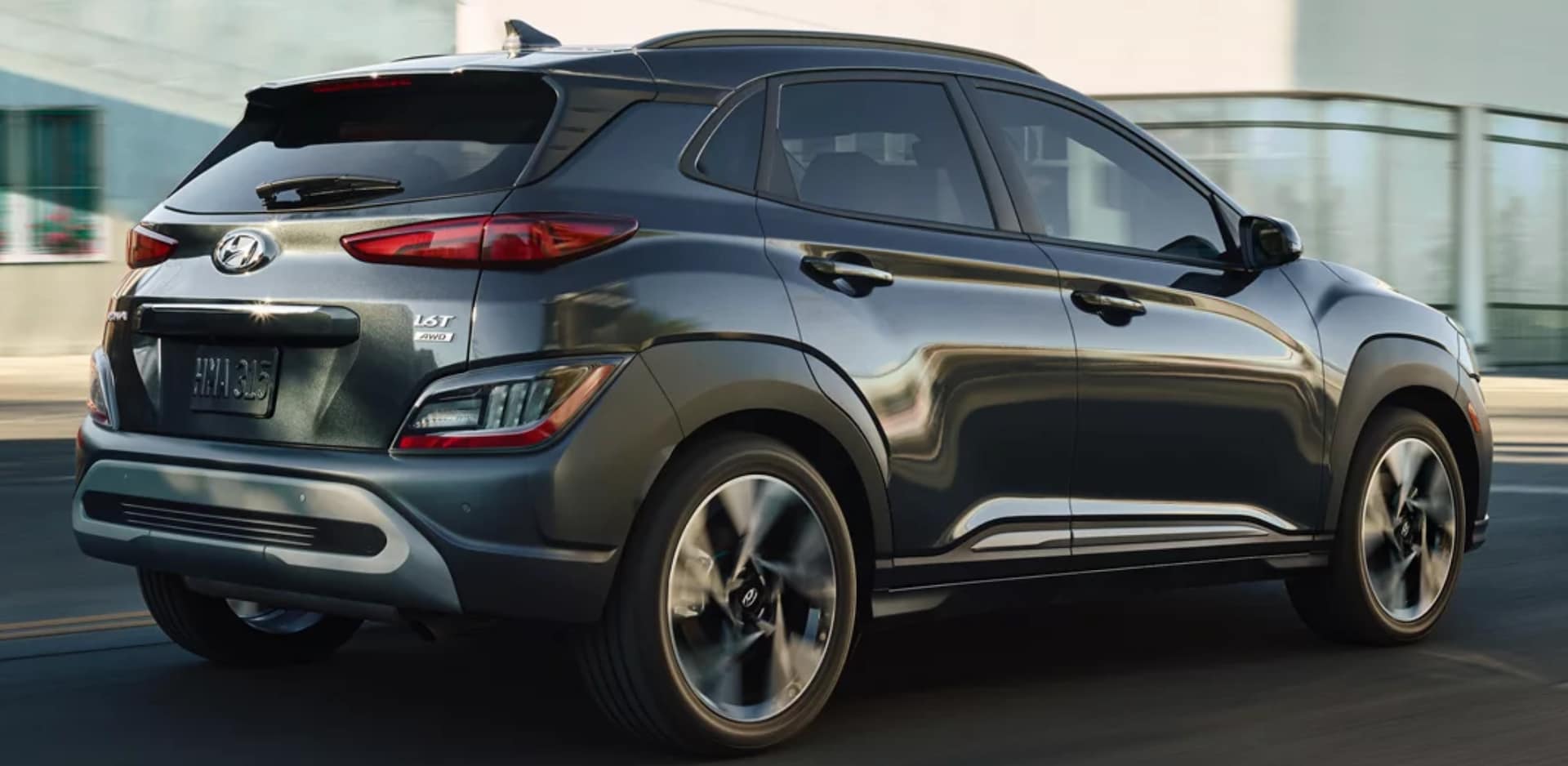 With SUVs continuing to progress in quality and innovation, the Hyundai Kona is no exception. Hyundai has a model for every driver. From large to small, nothing is off the table. If you aren't familiar with the Hyundai Kona, perhaps it's time to find out if this model is the right fit for you. Here are some features you can expect from this unique Hyundai model:
SUV status with a compact frame

Innovative and high-quality design 

High-Tech Features

All Wheel Drive

And so much more!
These are just a few areas where the Hyundai Kona offers high-caliber performance and design. If you need more convincing, continue reading to learn how this Hyundai is making waves in the SUV category.
Why the 2023 Hyundai Kona Could be The Car for You
When it comes to design categories, versatility is certainly a priority. Drivers have unique needs, and Hyundai seeks to meet the variety of needs drivers possess. Most recently, the modification of size and car design has become a number one need for drivers everywhere. Vehicles are beginning to take shape in distinctive ways. This is why the 2023 Hyundai Kona could pack the perfect compact punch you've seen out of an SUV to date. 
It may surprise you that a smaller framed model can accommodate all your needs. However, the Hyundai Kona does just that. This is a model that stands strong in the SUV category, while offering a more compact experience for its drivers. Prepare to be pleasantly surprised by this all-encompassing compact vehicle. 
Award-Winning Performance
The Hyundai Kona boasts many convincing features. Not only is this car show-stopping, but it's also award-winning. This model took the cake in two U.S. News & World Report categories. The Hyundai Kona was voted the Best New SUV for Teens and The Best Subcompact SUV for the Money in the year 2022. Who knows what the 2023 Hyundai Kona could achieve!
All Wheel Drive
Although the Hyundai Kona holds a smaller size, this vehicle does not compromise power. With all-wheel drive, the Kona meets top-level performance standards so you can securely navigate the open road with ease. Driving a compact car no longer means sacrificing performance. The Hyundai Kona can traverse any terrain you desire.
Sleek and Smart
This Hyundai model is completely compatible with your tech-savvy lifestyle. You'll be able to enjoy all the upsides of tech right inside the comfort of your vehicle. The Kona houses a Harmon/Kardon digital display panel for all your navigation, media, and control needs. Better yet, you can enjoy key access to unlock your car and start your engine straight from your smartphone. The Hyundai Kona offers top-notch seamless technology at the press of a button. 
Sensory Assistance
As safety technology advances with each new generation of cars, you can expect a more secure experience behind the wheel. The Hyundai Kona takes safety seriously with its wide range of protective features. The Kona is secured with collision avoidance, lane assistance, blind spot support, and many other technologies. Cruise control, driver attention warning, and safety exit alarms are also incorporated into the Hyundai Kona design. 
The Hyundai Kona Electric Model 
If you're liking the sound of the standard Kona, you'll love the Hyundai Kona Electric 
Model. With all the features of the standard model, the Kona Electric is highly fuel efficient. This ensures a higher mileage power for your drive. It doesn't get much better than that.
Find Your Hyundai Kona with Mitchell Hyundai
It's clear, the Hyundai Kona is a high-performance SUV! If you're ready to get behind the wheel of a Kona this year, contact Mitchell Hyundai. You'll discover nothing short of excellent service in the Southern Alabama area. Support from Mitchell Hyundai will not disappoint you in your search for a new vehicle!