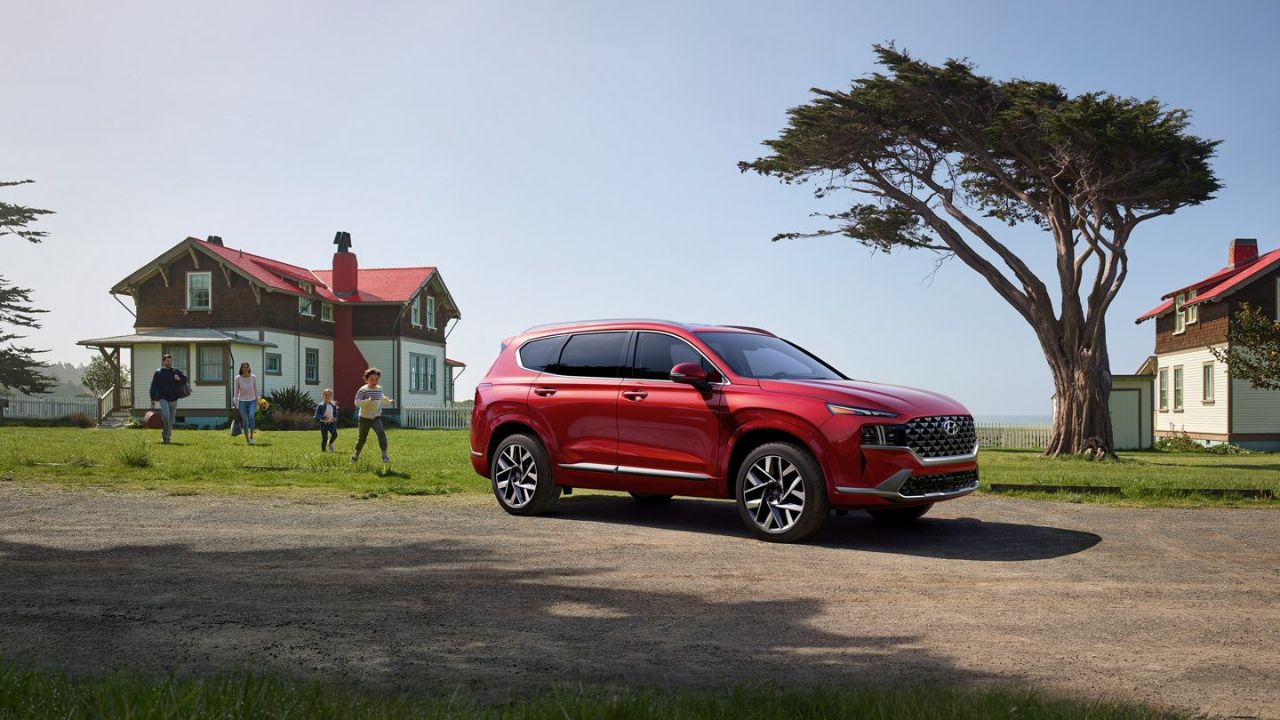 Hyundai is a brand drivers have grown to trust to provide reliable, high-end driving experiences. The Hyundai lineup is expansive and offers something for everybody. When choosing the right Hyundai, it's important to ask yourself what you need in a vehicle. SUVs are a common choice as family vehicles and as off-road or heavy cargo vehicles. Hyundai has several SUV models available. While all of them have something to offer, knowing their differences can help shoppers narrow down their choices.
Here is everything you should know about the Hyundai Kona and Hyundai Tucson SUVs.
2022 Hyundai Kona Features
The Hyundai Kona is a relative newcomer to the Hyundai lineup, first introduced during the 2018 model year. Since then, it has established itself as a very strong member of the annual Hyundai lineup. As a compact crossover SUV, the Kona is a great option for drivers looking for a sporty driving experience.
The 2022 Hyundai Kona is 13.8 feet long and 5.9 feet wide. That provides a cozy 94.1 cubic feet of cabin space and nearly 20 cubic feet of cargo capacity. As a compact SUV, the Kona is designed to blend practicality with efficiency, and it does just that. With All-Wheel Drive, the 2022 Kona gets up to 195 horsepower, going from 0-60 MPH in 7.8 seconds.
In terms of fuel efficiency, the 2022 Hyundai has respectable mileage. The standard model gets up to 30 city and 35 highway miles per gallon.
Buyers interested in the Hyundai Kona have four trims to choose from. The baseline Kona SE starts at just $21,300. The Kona SEL offers a few advanced options and safety features over the SE.
The most enhanced Kona trims are the Hyundai Kona N-Line and the Kona Limited edition. The N-Line is Hyundai's signature line of enhanced performance vehicles. The Kona N-Line has additional horsepower and a luxurious, customizable interior, starting at $34,200.
2022 Hyundai Tucson Features
The Hyundai Tucson is the more established SUV model compared with the Hyundai Kona. The 2022 Hyundai Tucson is slightly larger than the Kona. It measures 15.2 feet long by 6.1 feet wide. That's enough for 108.2 cubic feet of cabin space and 41.2 cubic feet of cargo capacity.
The Tucson's extra size makes it a better option for buyers looking for a more spacious and powerful SUV. Those buyers will appreciate the baseline 187 horsepower from the 4-cylinder engine. All 2022 Hyundai Tucsons have standard front-wheel drive and optional all-wheel drive available.
As is to be expected, the Tucson's size means it sacrifices some fuel efficiency compared to the Kona. Even so, the 2022 Hyundai Tucson is not a gas guzzler. With front-wheel drive, the Tucson gets up to 26 city and 33 highway miles per gallon.
Tucson drivers have a number of options to choose from. The baseline SE trim begins at $25,800. Additional trims include the SEL, Limited Edition, XRT, and N-Line. The Tucson N-Line starts at $31,200.
The 2022 Hyundai Tucson is also available in a hybrid and plug-in hybrid model. The standard hybrid model has up to 226 horsepower and gets a highly-efficient 38 miles per gallon. The plug-in Tucson has even more power at 261 HP. In addition, it is also incredibly efficient, at 35 combined MPG plus 33 miles of all-electric range. The Hyundai Tucson hybrid starts at $35,400.
Buy a 2022 Hyundai Tucson or Kona
If you're interested in either of these outstanding models, be sure to browse Mitchell Hyundai's extensive inventory. Mitchell Hyundai is home to one of the largest selections of new and used Hyundai vehicles anywhere in Alabama.